Kujikawa Days Memorial Book
※As of 2022 this book is no longer available for purchase.

If you enjoyed Pitch Black Serenade's demo, don't miss this 130-pages book, containing assets and behind-the-scenes information from the development!
7 main sections:

Characters: all sprites and expressions, biographies, early sketches and designs.
Places: background artworks and information about all the locations you encounter in the game.
Event assets: CG art and item art with commentary.
Rough sketches: sketches, concept art, line arts and references used for the assets of the game. It also includes unused backgrounds and CGs.
Gallery: illustrations from 2016-2018
Game Guide: a complete walkthrough to solve the first chapter of the story.
Behind the scenes: all secrets about the production and month-by-month development log (a total of 4 pages).
2 editions:
When purchasing the book, select the correct price for the desired product:
Regular Edition $9.99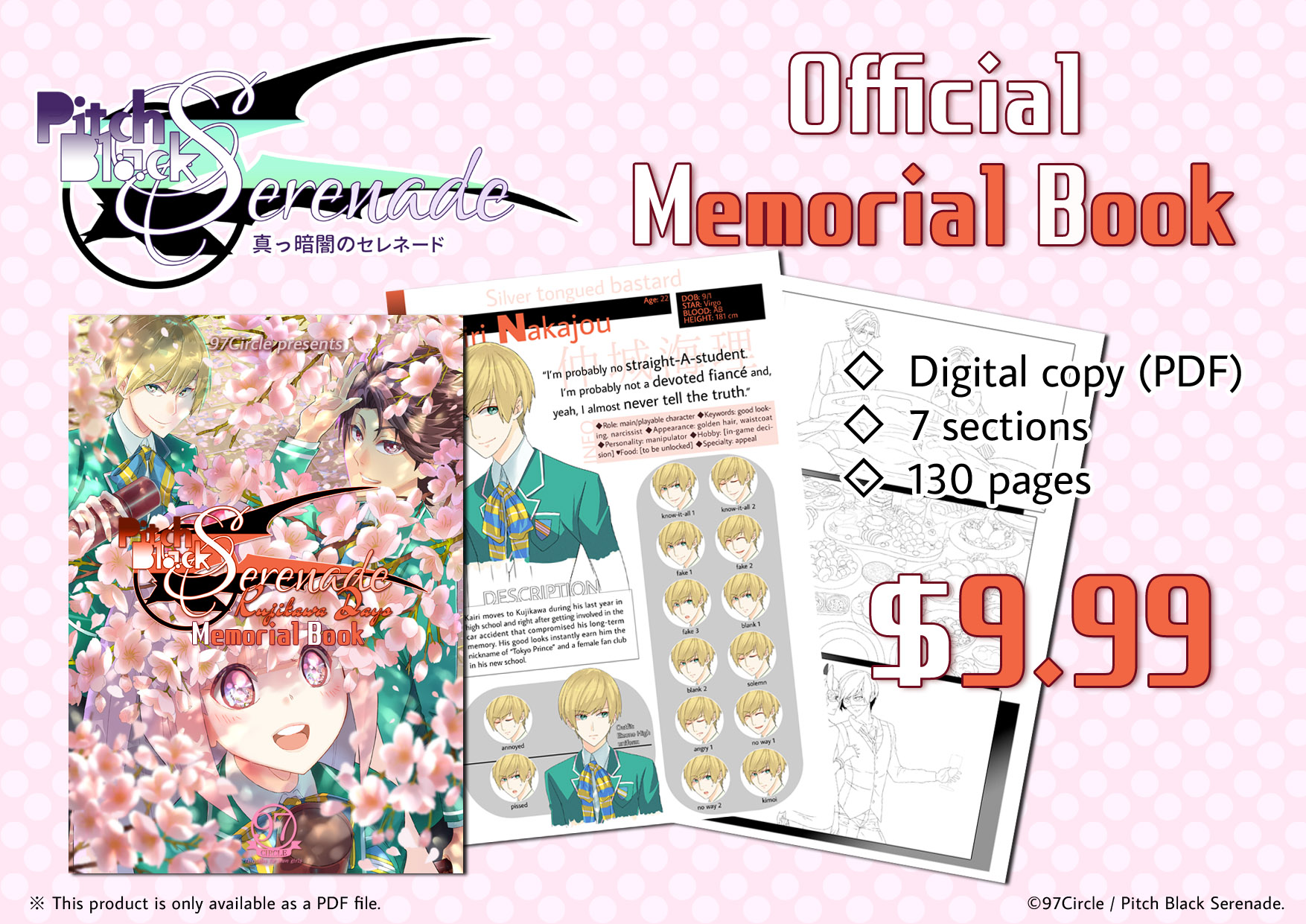 Release date: 2020/1/16
130 pages, A4 digital PDF (download), 156 MB
Language: English
Price 9.99$
High quality resolution
Limited edition $24.99 (available until it's sold out)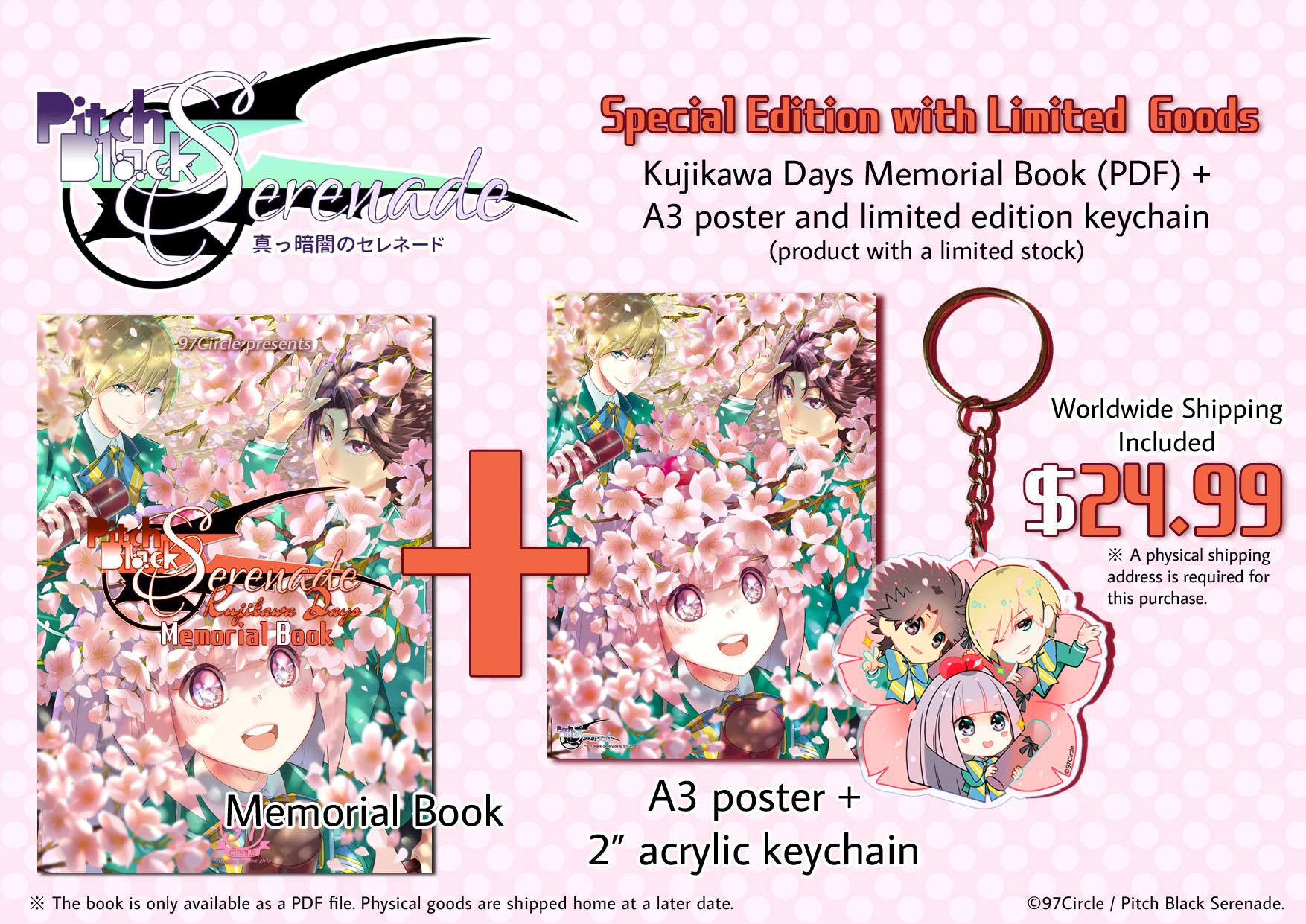 The Memorial Book is the same as the one of the regular edition (PDF) and can be downloaded on January 16. Physical goods will be shipped after January 26.
Limited stock.
Price: 24.99$
The keychain is provided with keyring. It is acrylic, printed on one side. The back is white. The printing and manufacturing are high quality.
The poster is printed on fine 135g coated paper in matte finish, high quality printing, A3 size (29.7 × 42. cm). It comes folded.
The goods are shipped worldwide in a cushioned envelop, with standard shipping. No additional cost is required for the shipping.
Customers must be willing to provide a physical address via DM on Twitter @pbserenade (Please don't post your physical address publicly).
How to read the PDF:
Please use Acrobat Reader or Google Chrome. They are both free.