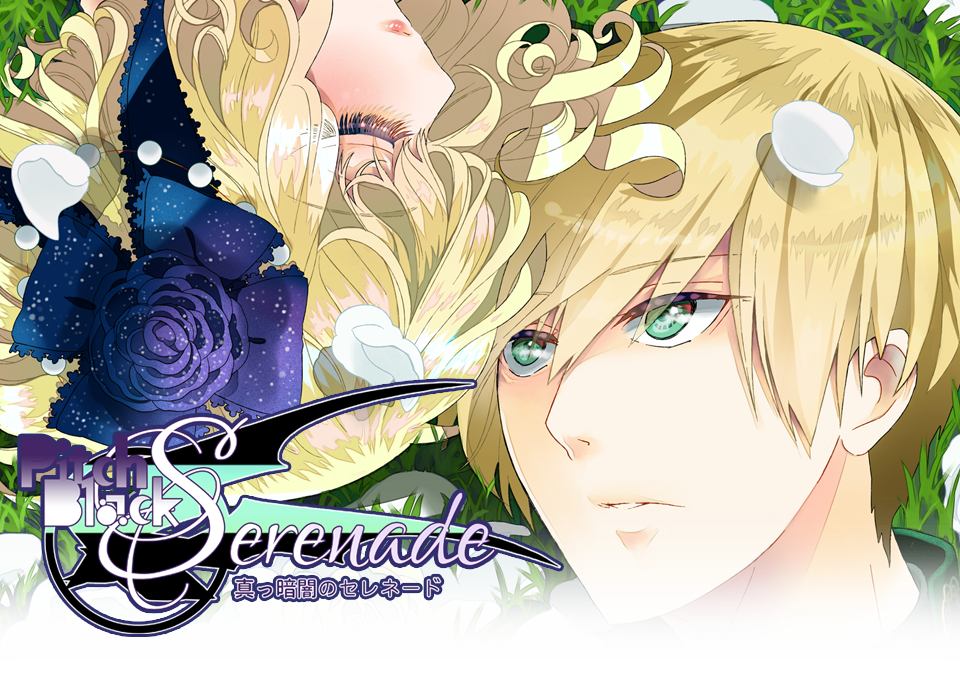 Pitch Black Serenade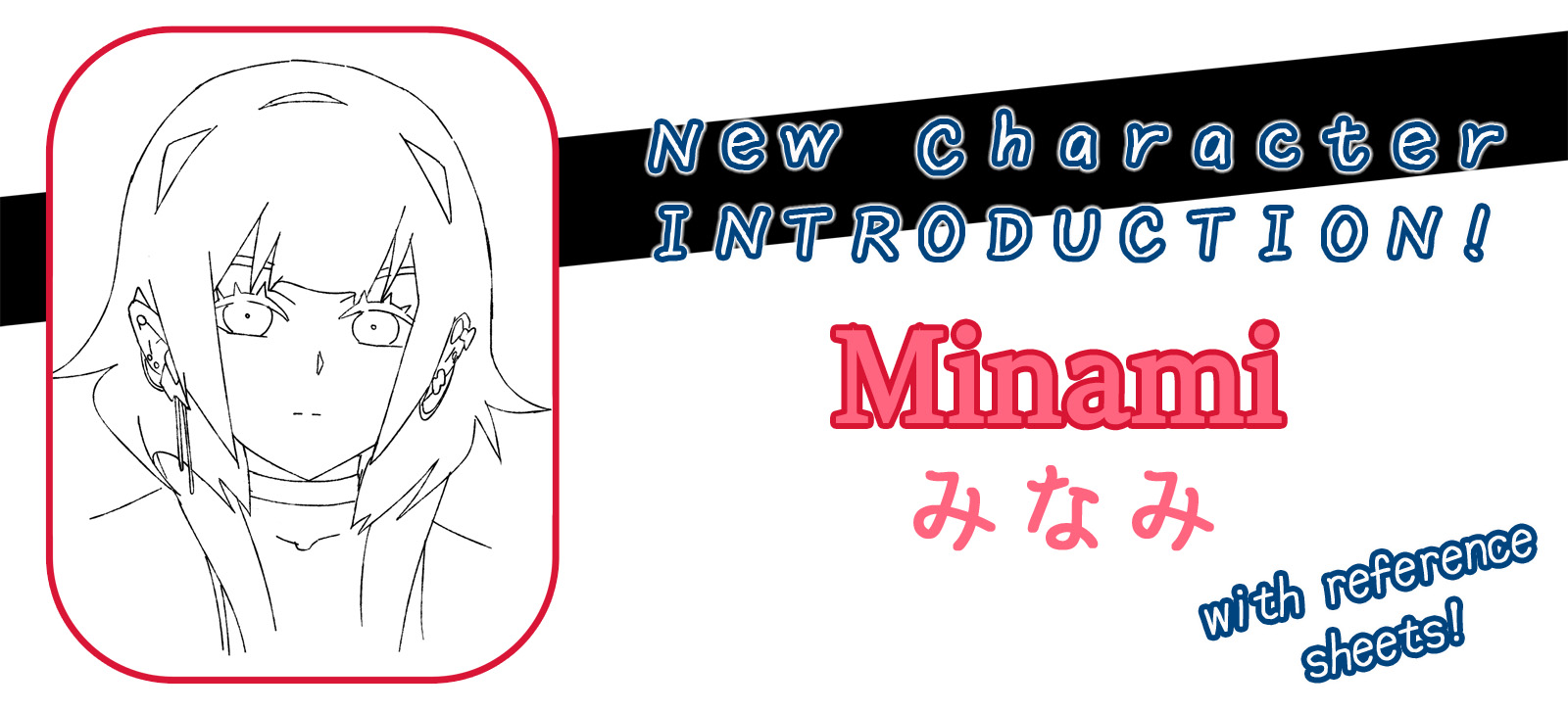 Hey players! ( ・ω・*)ノ Thank you for trying Pitch Black Serenade's demo out!
Minami is going to be part of the main cast of the next chapter of the game. She's one of the love interests of PBS: playing as Kairi, you will be able to pursue a route with her! ♡
(Speaking of which, I need to remind you that, although every route is centered around a girl, romance is secondary: all of the three routes are about different ways of solving the plot.)
Please find below the black&white reference sheet for her (low-res, colored one can be found on my instagram), and profile info. Note that, since, while playing the game, it will take a bit until you discover enough about her, I will deliberately omit some information to avoid spoilers.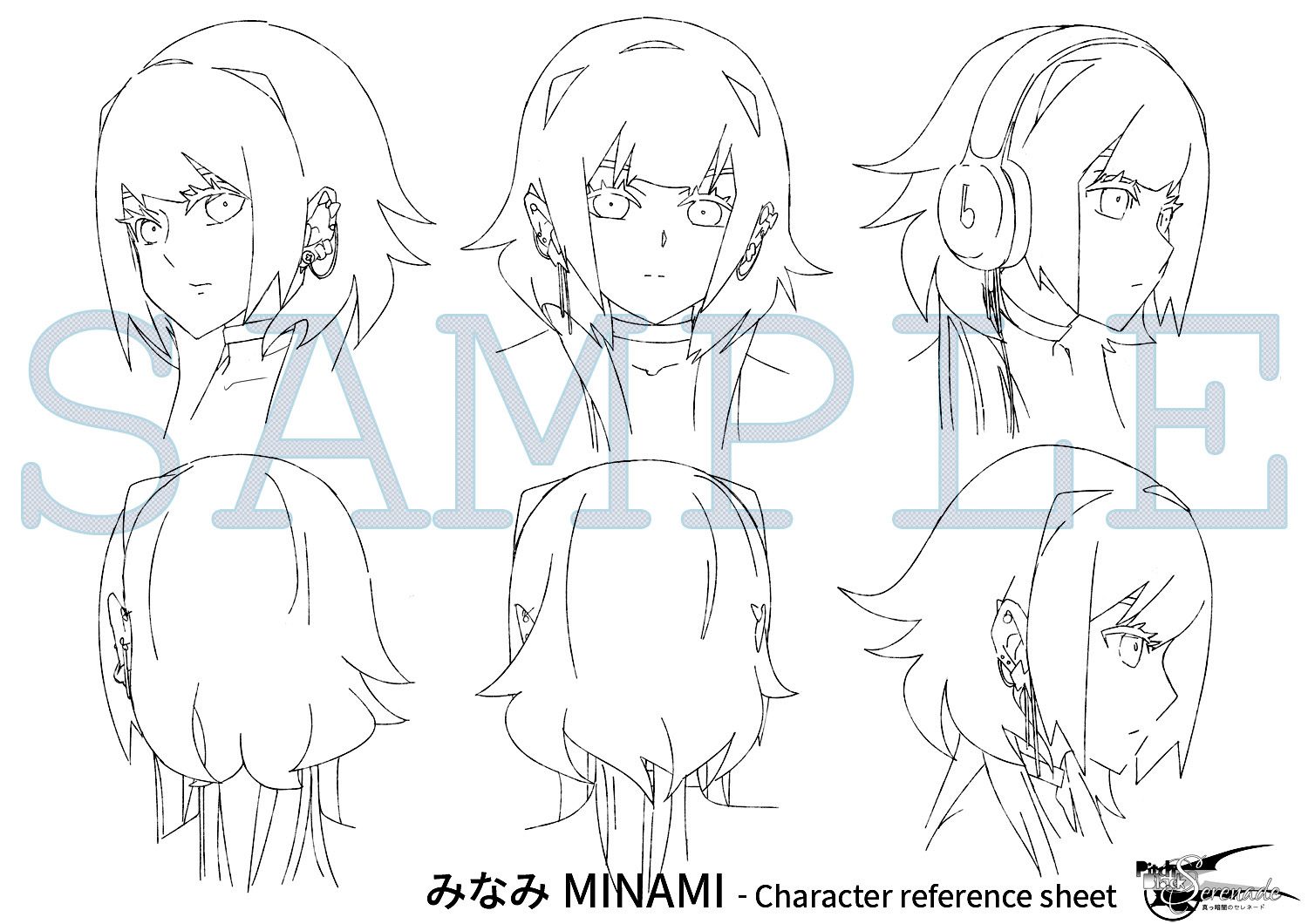 Minami wears a hoodie with kimono sleeves, and blonde, long hair extensions. On her head there's a red headband with triangular horns.
Minami will meet Kairi in Tokyo, while the two, for different reasons, are at a concert in a live house. Minami appears quite distant and cold, lacking variety in her expressions. Because of some troubled upbringing, she can't help but feeling above the rules, and very self-centered. She wishes to find the missing piece that will finally make her feel connected to others, and, relentlessly, keeps looking for it.
-
Personal info
Minami (みなみ)
Age: ?? DOB: 8/17 (Leo)
Blood: B Height: 155 cm
Hobby: living in her head
Favorite food: hamburger
Disliked food: onions
Specialty: singing
Loves: people, human interactions
Hates: her mother and her stepfather
Quirk: needs to sleep 10 + hours a day
-
Thank you so much for reading! ♡( ^人^*)See you next post and stay safe!